For 9 years, Judson has kept and organized the Everybody Loves Raymond storage units. He kept everything orderly, and we were able to get what we needed at a moment's notice. He did a really terrific job and was valuable to the show. Someday my wife is going to throw all of my junk out of the house, and I'll be giving him a call.

Ray Romano
Ray, "Everybody loves Raymond"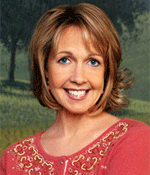 Judson Crowder came into my garage a few years ago and 'RESTORGANIZED' it. To this day I know what I've got in here, and I know where to find it when I need it. Amazing!

Monica Horan
Amy, "Everybody loves Raymond"
It is a huge relief to have this done so quickly, it would have taken me a month of Sunday's to do this by myself, and now I have a place to park my car! Thank you

Diane N.
It has been four years, we just kept adding to the work. He just did a great job.

Shelly M.
Judson Crowder, owner of Restorganize, did an amazing job of helping me downsize! His insight into my feelings, innovative ideas, and hands-on approach made working with him a rewarding experience.

Ellie Collier
I have worked with Judson Crowder and Restorganize for 3 years and found them to be efficient, attentive and trustworthy. As the occasions arise, I will continue to use them.

Diane M.
Restorganize was THE answer for my clearing and organizing of a large attic! When I needed to make a move, Restorganize filled the bill. Judson Crowder is honest and thoughtfully thorough!

P. Kroll
Wow!

J. Lehane
This guy comes in and it was like magic!
Roula Christie from the Roula & Ryan Show
Listen to all of what Roula had to say…
Client words of wisdom
If you're going to store something, you need to spend the money to store it correctly so you can use it again. Otherwise it's not worth storing.

R.B. Davis
There's nothing wrong with hoarding if you can afford to keep it neat!

Bon C.